It wouldn't truly be fall unless I posted a pumpkin bread recipe, right? I know you've all been waiting for it! And I'm happy to say.. it's here! I introduce to you my one bowl, healthier pumpkin bread recipe!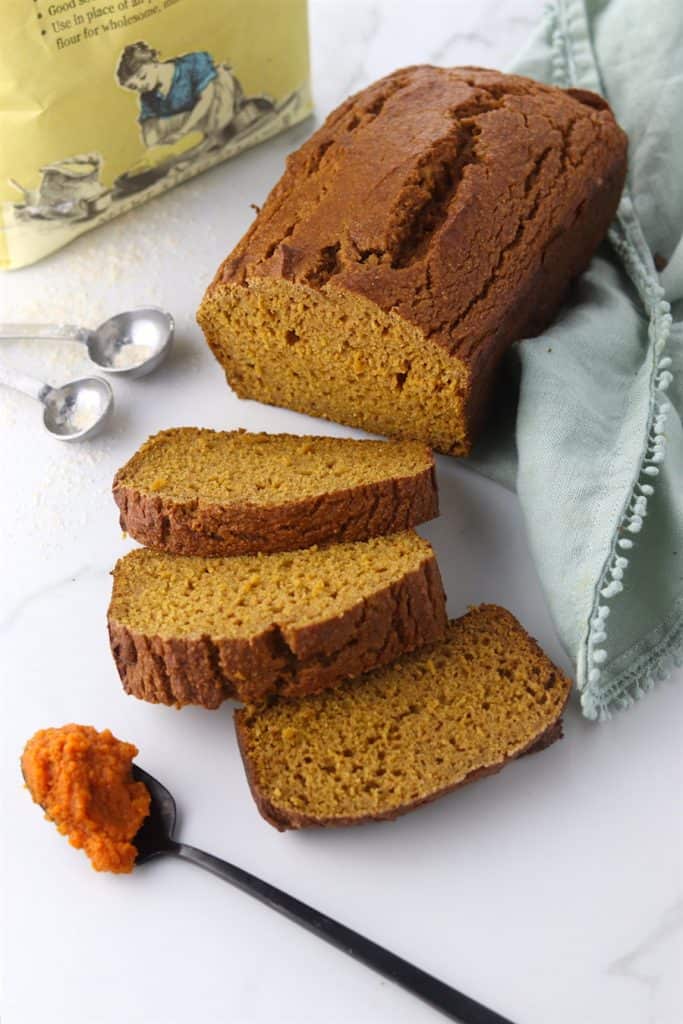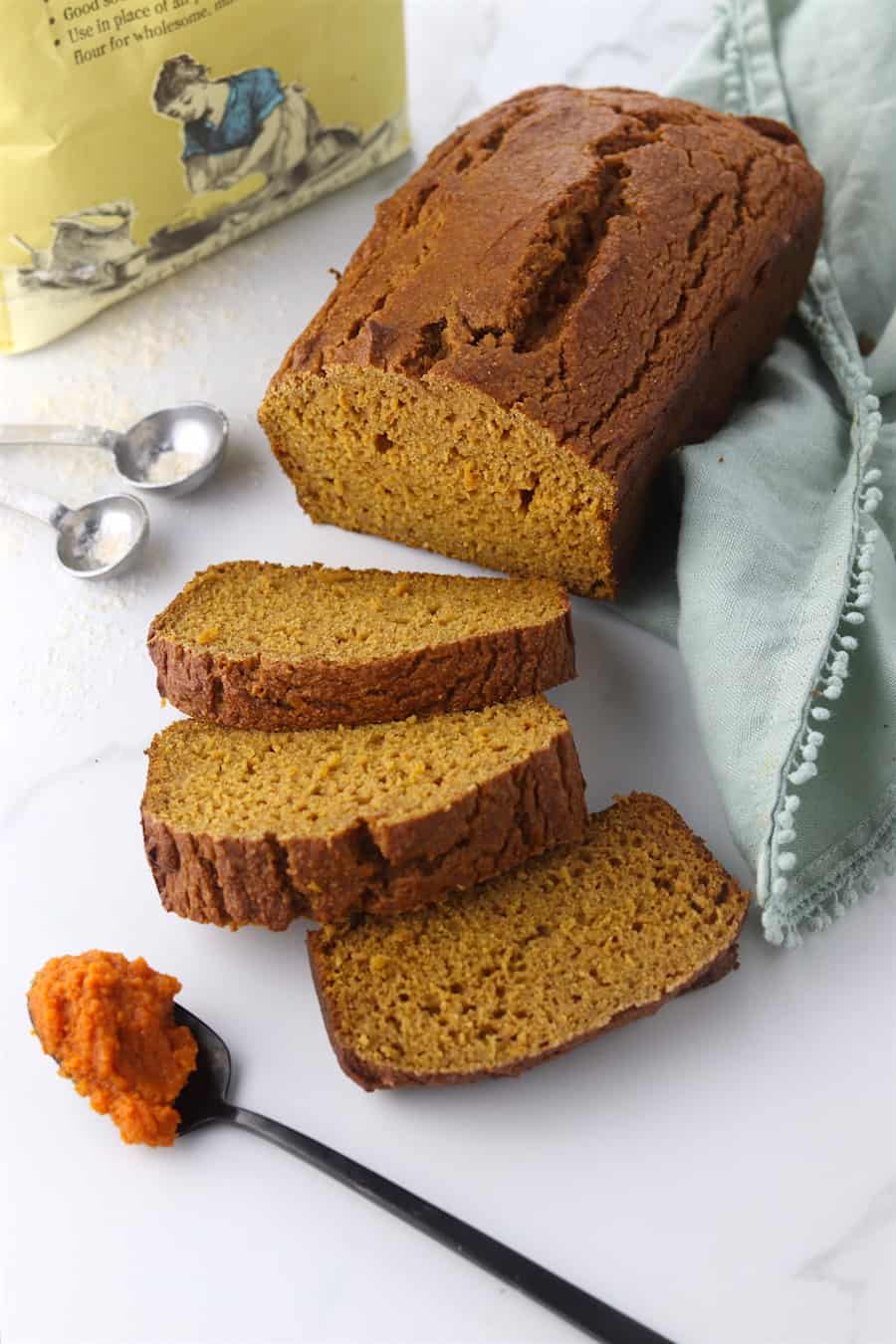 Sounds kinda familiar, right? That's because it's based off of one of my most popular recipes, my one bowl, healthier banana bread. One bowl. Easy. Healthy. Delicious. Need I say more?
This pumpkin bread is out of this world moist (sorry if you hate that word!). As with my banana bread, this one bowl, healthier pumpkin bread is lower in fat, sugar and calories than regular recipes. Plus, it's only got ONE BOWL. Meaning, less dishes, which I'm ALL about.
Additionally, it's made with whole wheat flour, giving you a little bit of an extra nutritional punch by providing some whole grains and fiber. Plus, you totally would never know it's made with whole wheat flour versus regular white! It's not grainy or wheat-y tasting at all.
I left this bread pretty simple. However, feel free to add in any sort of mix-ins your heart desires. Here are a few ideas:
Chocolate chips (I love the mini ones)
A swirl of nut butter
Walnuts
Chopped dates
White chocolate chips
Pumpkin seeds
I would HIGHLY recommend making a double batch and stashing one in the freezer. I think you'll be a tad bit sad at how quickly this gets eaten. Having a backup in the freezer is fabulous to have on hand for pumpkin bread french toast or pumpkin bread ice cream sandwiches. Seriously amazing.
One Bowl, Healthier Pumpkin Bread
Prep time:
Cook time:
Total time:
This one bowl, healthier pumpkin bread is whole wheat, low fat, and low sugar. And you'd never know!!!
Ingredients
1 cup pumpkin puree
½ cup unsweetened applesauce
2 eggs
½ tsp vanilla
½ cup sugar
1¼ whole wheat flour
1 tsp baking soda
½ tsp baking powder
heaping ¼ tsp pumpkin pie spice
¼ tsp salt
Instructions
Preheat oven to 350 degrees; grease and flour loaf pan, set aside
In a large bowl, combine pumpkin, applesauce, eggs and vanilla.
Add in remaining ingredients and stir until just combined
Pour batter into loaf pan and bake for ~50 minutes until golden brown and toothpick comes out clean
Nutrition Information
Calories:
148
Fat:
1.8
Carbohydrates:
30.5
Protein:
4.4
If you need some more pumpkin in your life (because, don't we all?) You might want to give these soft baked pumpkin snickerdoodles a go. Totally wouldn't be mad if you made these into ice cream sandwiches too, just sayin'!
I hope you love this one bowl, healthier pumpkin bread recipe as much as you loved the banana version! I am pretty positive you will.
Happy eating,
Colleen